Until Event Start
Time remaining
Welcome to SASEM 2021
Dear Friends and Colleagues,
The SASEM 21 Virtual Assembly will take place over 2 days, with a wide range of talks by experts and significant contribution by EM Residents / Fellows. SASEM 21 will meet the needs of a diverse audience of EM providers with updates about relevant topics related to the clinical, administrative, academic, and personal aspects of emergency medicine careers. Up-to-date recommendations of best clinical practices, and scientific evidence behind them, will be delivered. The COVID-19 pandemic and its effects on the specialty will be prominently featured. The interactive virtual delivery of the conference will provide opportunities for communication and networking among attendees from a variety of local, regional, and international institutions.
Important Dates
15:00-22:00 Saudi Time (GMT+3) / 08:00-15:00 US EST
Covide-19 Track 1
23 February 2021
Pediatric Emergency Medicine
23  February 2021
Emergency Radiology
24  February 2021
Trauma Track
24 February 2021
SASEM 2021 IS ONE OF ITS OWN KIND OF VIRTUAL CONFERENCE ON EMERGENCY MEDICINE
We strived hard to make it successful and make it pleasing for attendees as much as possible. Following are HIGHLIGHT FEATURES for this unique conference.
Virtual Event Benefits
Yes, online events may never fully replace the physical event
experience but with strategic planning, they can help you meet many
of the same event goals; be it dissemination of industry information,
raising awareness, recruitment, celebrating excellence through awardgiving,
or even networking and building long-lasting connections.
Activity Feed
Create your own private social network
Post photos, messages and comments
Show sponsored posts and adverts
Make announcements to all users
Q&A & Live Polling
Allow participants to ask questions live
All participants can ask and view questions anywhere in the world
Questions are shown beneath your live streaming sessions
Send live polls to participants instantly
All participants can respond to polls anywhere in the world
Virtual Meetings
Connect with all participants
Participants provided with a virtual meeting automatically
In-App live video calling
Auto notification when the virtual meeting begins
Make notes and download post meeting
Networking and matchmaking
Instant Messaging available between participants
Network and set up virtual face to face meetings with other users
COVID-19
Critical Care
Disaster Medicine
EM Education / Simulation
EM Nursing
EM Research
Emergency Medical Services
Emergency Radiology
Toxicology
Trauma
Wellbeing in Emergency Medicine
Pediatric EM
Dr. Mohammed Alhelail
Saudi Arabia
Dr. Tareq  A. Althubaiti
Saudi Arabia
Dr. Abdulaziz  A. AlRabiah 
Saudi Arabia
Dr. Jameel Abualenain
Saudi Arabia
Scientific Committee
Dr. Abdulrahman Yasin Sabbagh
(Chairman of the Scientific Committee)
Saudi Arabia
Dr. Abdullah Alotabi
Saudi Arabia
Dr. Badr Aldawood
Saudi Arabia
Dr. Emad Khojah
Saudi Arabia
Mr. Kharsan Almokhles
Saudi Arabia
Dr. Amani Azizalrahman
Saudi Arabia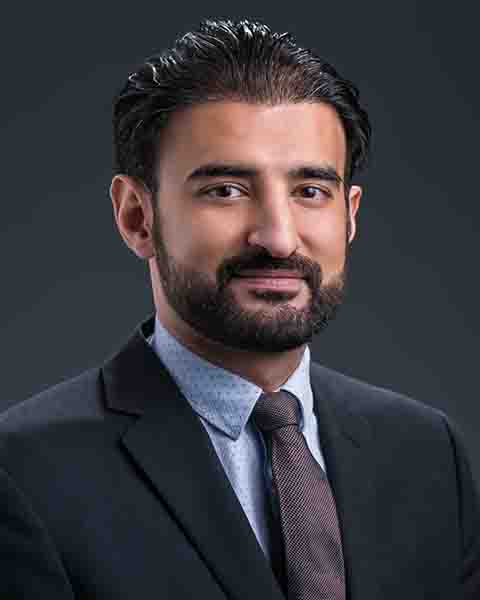 Dr. Mohammed Zaher
Saudi Arabia
Dr. Nisreen Maghraby
Saudi Arabia
Dr. Ammar Ismail
Saudi Arabia
Key Reason To Attend / Objectives
Enhance your knowledge of the effects of COVID-19 and its vaccine on emergency medicine practice.
Interact with a selected panel of national and international experts in the field of emergency medicine.
Evaluate the latest medical advances and technologies in emergency medicine.
Network and share innovative ideas and practices designed to improve emergency care.
Earn CME Accreditation Points.
Who Should Attend?
Emergency Medicine Physicians
Pediatric Emergency Medicine Physicians
Emergency Medicine Trainees of All Levels
Pediatric Emergency Medicine Trainees of All Levels
Emergency Medicine Nurses
Emergency Medical Services Providers
Respiratory Therapists